Serve the Lord with gladness! Come into his presence with singing!
Our
Purpose
Knox has been in the heart of St. Catharines for 180 years!
We seek to be a faithful presence in our community,
living out our purpose:
​
To open minds to God's truth, open hearts to Christ's love,
open lives to the Holy Spirit's power,
and open hands to the world's needs.
​
If you would like to live your life guided by the Bible,
following Jesus whose love can transform everything,
and being alive to God
then we would love to share the journey with you.
WORSHIP IN PERSON or ONLINE WITH US - June 26, 2022, 10:30 AM

Join us for worship at 10:30 AM each Sunday - in person and via live stream.
​
To donate to support the ministry of Knox church please send e-transfers to donations@knoxchurch.com. Include your name and mailing address in the "message" section of your transfer to receive a charitable tax receipt.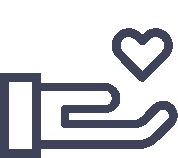 "Do not neglect to do good and to share what you have, for such sacrifices are pleasing to God."